Below is the guide that you find under the Enhancement menu in Google Search Console / Webmaster Tool.
Speed Report In Search Console
Google recently introduced a new feature in search console named Speed (Experimental). It will show you the speed report.
In this feature site, a speed enhancement report will be generated and help webmasters to check and identify the site speed issues. Google also gives you a detailed report of issues, and side score (Fast, moderate, slow) for all WebPages present in your site so that you can fix the issues before the user experience it.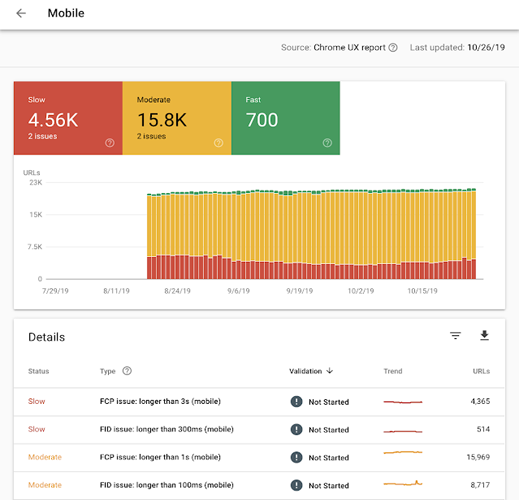 Here you can also generate a report for specific URLs, which makes it easy for you to identify the issues and fix it with the help of input provides by the Search console Speed Report.
Once the issue is fixed, you can submit a manual request to Google to validate the fix and revise the speed score. This process helps you to understand that the action you perform to fix the issues is helpful or not.
The Speed Score of websites is based on the time taken for First Contentful Paint (FCP), it is a taken time by the browser to display the first visible element on the page.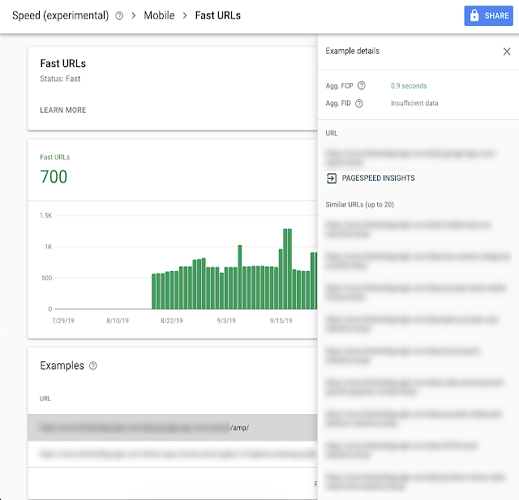 Mobile Usability
Below is the Speed (experimental) You can find the "Mobile usability" tab. Here you can monitor and analyzes mobile usability of your site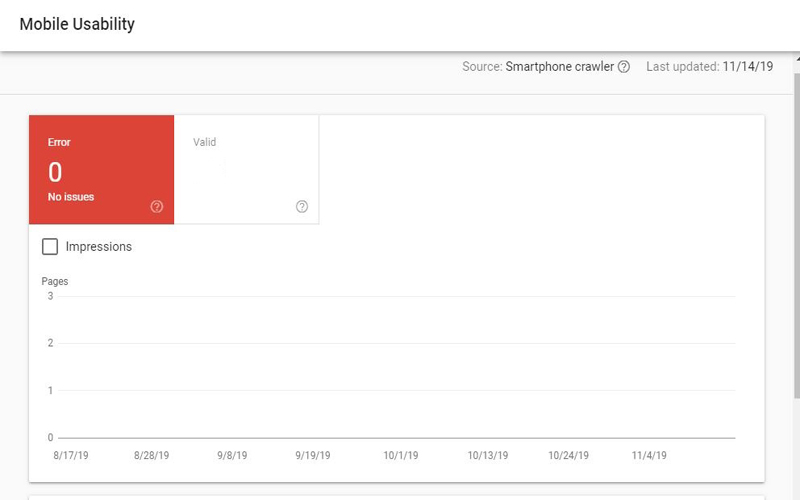 Join Our SEO Training Course and Optimize your Website according to Google Guidelines which includes page speed, mobile-friendly website and many more