One of the benefits of Google Webmaster is that you can check the crawling and indexing status of your site and stay update that Google is properly indexing all pages of your website or not.
The best practice is to submit a sitemap on Google Search Console is in XML format, an XML format sitemap can also be submitted on other search engines as well. There are also some other Google supported sitemap formats which you can submit in Google Search Console.
You can use a free tool to create a sitemap from XML-Sitemaps.com
If you are using WordPress hosting for your Website, you can use the Yoast SEO plugin for generating a sitemap.
Within the sitemaps tab of Google Search Console, you can tell Google where your XML sitemap is located on your site: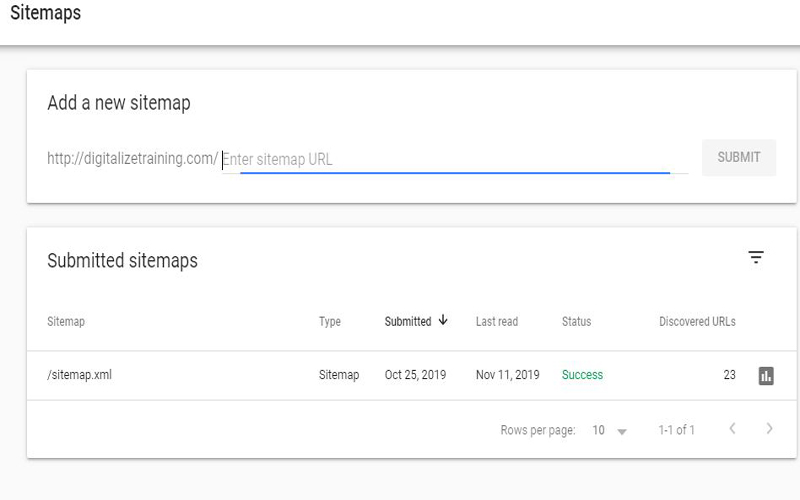 We recommend you to submit your sitemap in XML format on Google search console to make Google find it easily.
Still, need help? Join SEO Training Course and Be an SEO Expert within 3 weeks.