1- Sign in to Gmail
At first, you need a Google (Gmail) account to access this tool. For creating a Gmail account visit and in a few steps you can sign up with your account. Gmail account is the key to access all the free tools and applications provided by Google.
Once you log in with your Gmail account you can sign in on webmaster tools. Sign in
2-Add your site
As you are already logged in to Google search console account with your Gmail account, you can access the main page and add your website URL by clicking on "Add property" button type your website URL and click on "continue"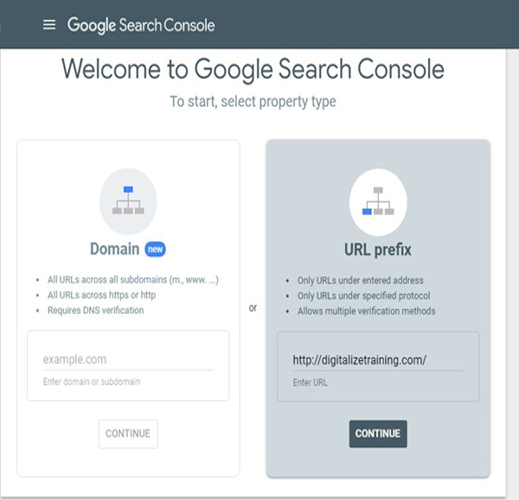 After that, you'll be directed to the "verification" page. When you access the verification page, you will find a couple of verification options there. If you skip this step, your submitted website will be displayed on your main page dashboard, but with a not verify tag and you wouldn't able to use Google webmaster tool features for your website.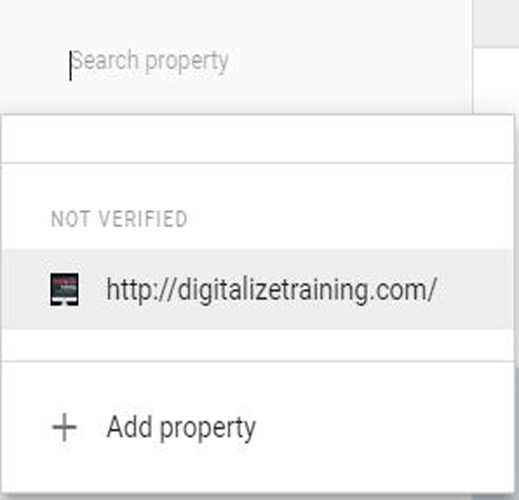 You can verify your website ownership through multiple ways,
1. Add an HTML tag to your home page.
2. By signing into your domain registration company.
3. You can also verify your site with the Google Analytics account or Google Tag Manager.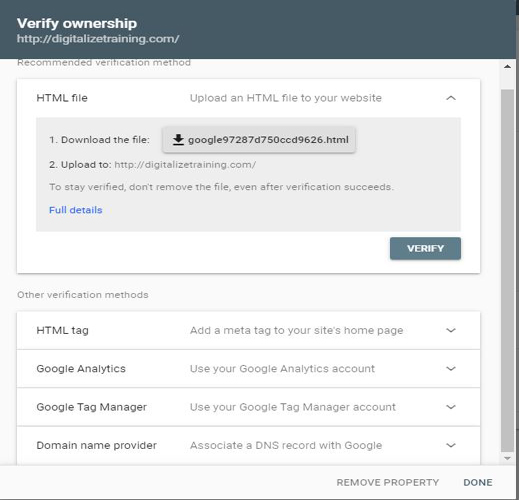 Normally by default Google's recommended method is to upload an HTML file offered by Google in the root directory of your site, but you are not restricted with only this option. You can also verify your website via Google Analytics. This method is the easiest one. (To use this method, you need administrator permission on Google Analytics account)
Once you are done with all this verification process, you are ready to use Google Webmaster Tools for your site. Remember: It might be possible that some features will not available for you yet, but later on, it will appear on the dashboard, as it is a fresh webmaster tool setup.
3-Link your Google Webmaster / Search Console account with Google Analytics account
After completed with the site verification process, you need to link your Google Search Console account with Google Analytics account and this integration provides you a lot of data to analyze and monitor the results and performance of your site.
You can link these two accounts by login on to your Google Analytics account. Then, click on the "Admin" button.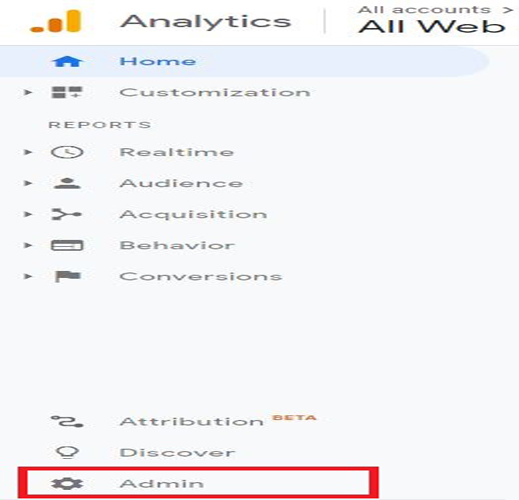 Click on the "Property Settings".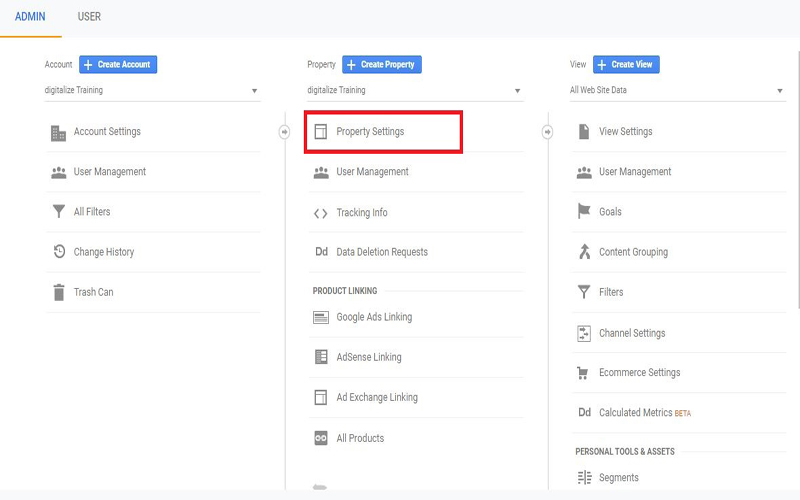 Go down until you see the "Adjust Search Console" button. Click on it!

Click on "Add"
Scroll down until you find your website, check the box, and click on "Save" button.


Here your google analytics and webmaster account are linked together. Join SEO Training Course now and learn complete Google Analytics, Webmaster tool, on-page & off-page optimization.