On Google Search Console Legacy Tools and Reports Menu, you will find the following feature.
International targeting
The international targeting tab is important for websites, here you can check your targeted languages and targeted countries. If you have implemented "hreflang" on your website, you can also check the error within this section.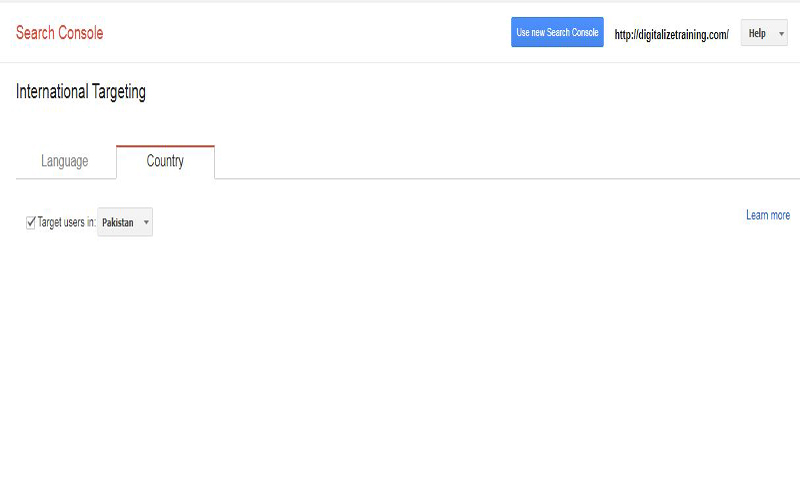 As digitalize Training institute is located in Karachi, Pakistan. So our Targeted Country is Pakistan
Remove URLs
The Remove URLs tool helps you to temporarily block pages from Google Search. To perform this action click on the temporary hide button and enter the URL which you want to hide temporarily.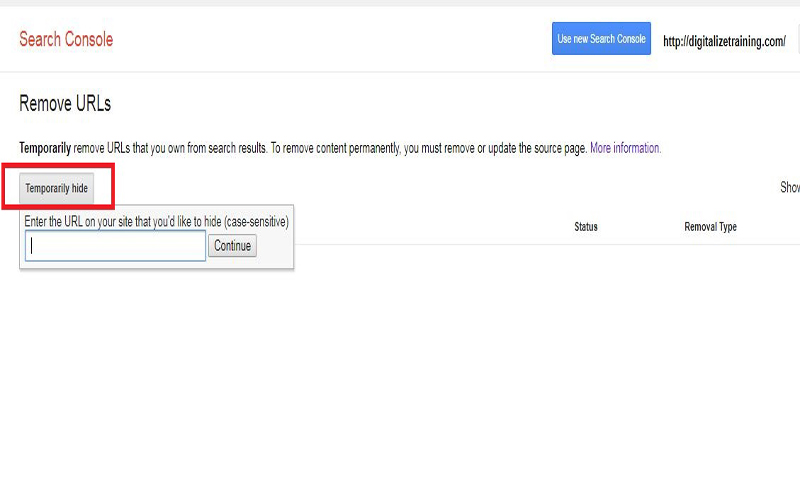 Message
In the message tab, you will receive all the massage and monitor all the errors, changes that you have made.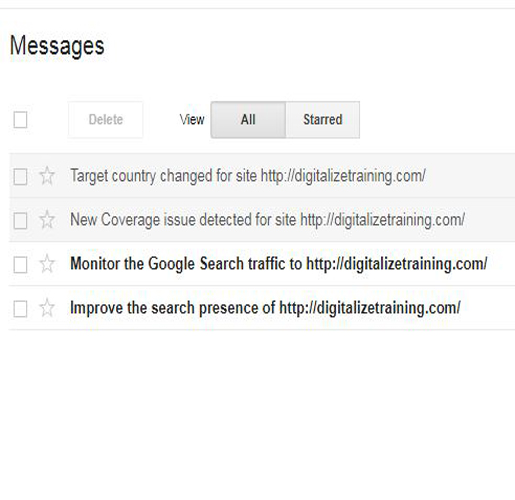 Links
In the link section, you can analyze how many links from other sites are redirecting to your website. Also, you can check which website has your site links, the quantity of links, and what anchor text is used to link your website. This information is valuable for SEO point of view.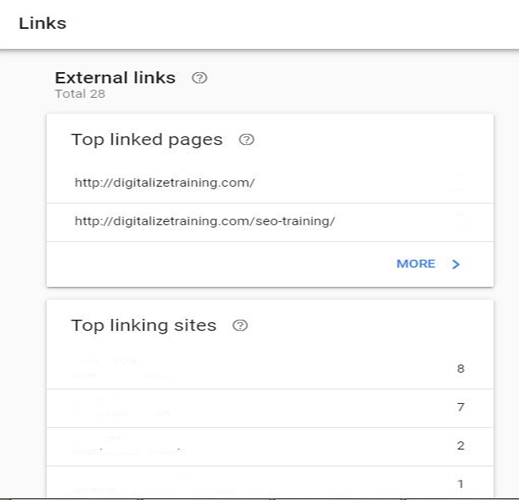 Within the Interlink section, you can check your website's internal linking like which page is linked from other. This report section is also important as an SEO aspect.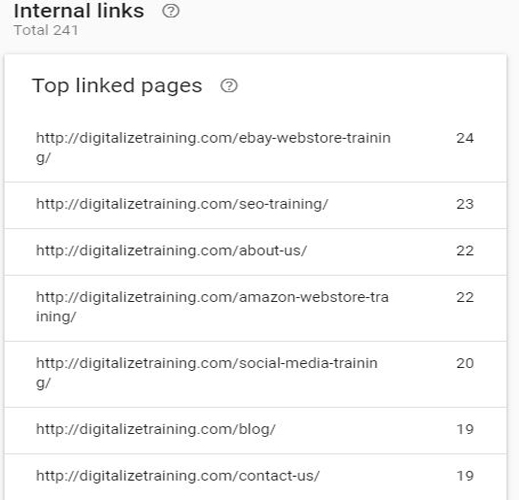 Do you already use Google Search Console / Adwords Tool for your site? if not then we recommend you start using it – Learn all the tricks and techniques used to rank a website – Join Our SEO Training Course Now.