What is SEO?
SEO stands for Search Engine Optimization. SEO is the process of optimizing your website in order to get search engine's higher and organic ranking.
SEO is all about you, the search engine, and the searcher. SEO is some sort of magic you have to work on your article in order to make Google very likely to include your post as one of the top results whenever someone searches for that keyword.
For each keyword the researcher enters into the search engine, the search engine has built up a full index, ranked by order of relevance to the search. Thus, when the user enters a search query, the search engine works rapidly across its index and delivers the result immediately.
Education Required for Career In SEO:
The education required for starting a career in SEO is having a bachelor's degree in computer science, information technology, or any field related to technology or marketing. SEO is a major part of digital marketing. The individual should have good technical and analytical skills to start a career in SEO. SEO specialist solely focuses on the web marketing strategy to increase the website traffic through organic search engine's ranking. Before all these things, it is necessary to take an SEO Training so that you can be aware of everything about SEO.
Scope In SEO:
SEO is a good career choice if you are really passionate about the Internet. If you don't have a true passion about the Internet and digital marketing in general, then becoming an SEO is not for you.
SEO has the magical power to bring your business to the next level.
Even if you are:
Running a physical shop in your city.
Trying to make an Android application
Trying to reach out customers.
Moreover, SEO can help you in getting thousands of visitors from Google without spending any money on Ads.
SEO is a fundamental key factor of Digital Marketing. Digital marketing as a discipline has matured with a standard set of components, although best practices within these components continue to evolve. In terms of the future of digital marketing, it continues to consume more of the overall marketing budgets for advertising, advertising and promotion as we are living in the era of Marketing.
Join our SEO Training course now and flourish your skills in the field of SEO.
Advantages of working in the SEO industry:
You can start your own SEO agency or work as a freelancer.
You can work from home conveniently.
As the Internet grows, every company will be in a need of an SEO expert.
You can gain more clients depending on your performance.
Tips for making a career in SEO: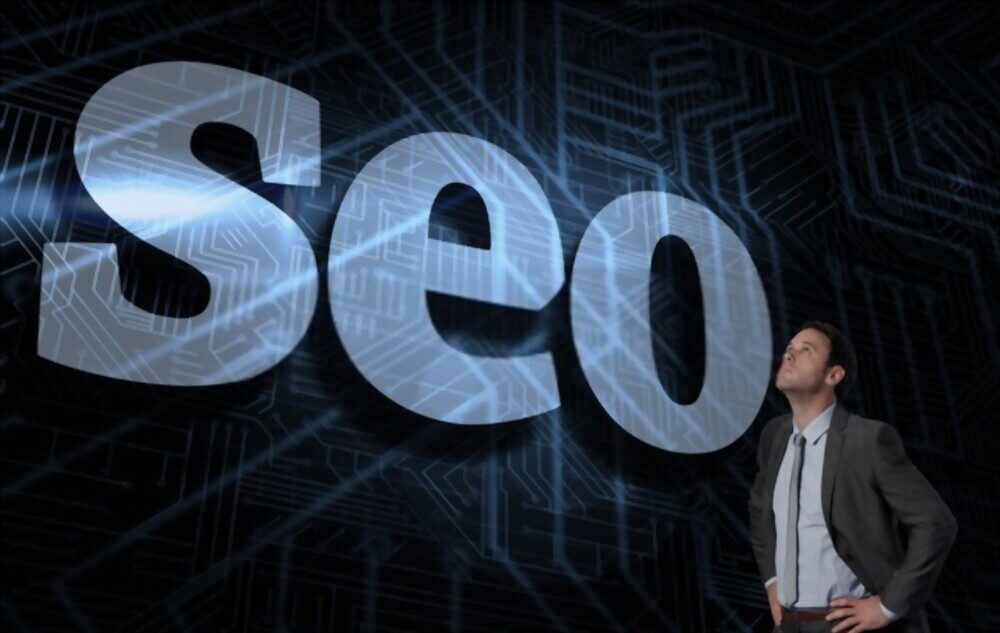 If you would like to enter a career in SEO, there are a number of factors to consider in addition to getting the right training.
The role of a professional referencing is not only to apply in practice the theories learned through a course, but is much more than this.
The path to start a successful career in SEO and follow to get a job in digital marketing can be summarized into the following steps:
Build up your SEO skills:
Before you even think about applying for a job related to SEO, you need to make sure you have the required SEO knowledge. You should be familiar with search engine, how it works and how to optimize any website. You should also know the difference between On-Page SEO and Off-Page SEO. Make sure you know all the basic terminologies of SEO.
2. Improve your writing skills:
One of the most common SEO tasks is optimizing the page title, meta-description, title and content of a page. You will find it difficult if your writing skills are not good. Also, you should be able to write multiple blogs about your websites.
3. Acquire basic development skills:
You don't necessarily have to be a developer to become an SEO but you should have some basic development skills. You should be able to understand HTML code, know how a website is structured and understand few things about JavaScript in the web development process.
You need to have the ability to work with popular CMS like WordPress to edit the titles and descriptions of a page as well as other SEO related settings (permalinks, comment settings, sitemaps, etc.).
One of your many job responsibilities will include guiding developers to make SEO related changes to your website.
4. Build up your Analytical Skills:
For any SEO related work, you will have to prepare reports for your boss or your client. A good SEO report provides all the information from different sources like Google search console, Google analytics, and SEMRUSH.
It is important that you have the necessary skills to interpret, read and present this information in a meaningful format. You should know how to use tools like Excel and Google sheets.
5. Learn how to use SEO tools:
The right SEO tools can make your work easier, provided that you know how to use them correctly.
Besides being familiar with the absolute basics (Google analytics and Google search console), you also need to learn how to use and configure other SEO tools like Yoast SEO, SEMRUSH, Chrome Developer Tools etc.
6. Become an expert in Google Webmaster Guidelines:
Google has multiple rules, known as the Google Webmaster Guidelines. In this document, they explain everything you should know about their rules and quality standards.
SEO can sometimes be tricky and if you are not aware of Google guidelines, you may do something that can get your website penalized and this means lower rankings and less traffic.
7. Get practical, build your SEO experience:
With or without a formal education or an SEO certificate, in order to become a successful SEO expert, you need to practice SEO and prove to your future employers and clients that you can improve the rankings of their website in the SERPS.
A company or SEO agency will hire you not because of your qualifications but for your experience and skills to increase their rankings, giving them more customers and organic traffic.
The best way to build your SEO experience and learn SEO is to practice SEO yourself. If you don't have any website, then do a keyword research and start a website as possible.
8. Become Google Ads Certified:
Search engine marketing is not just about SEO, it's also about Paid Advertising and Google Ads is one of the most popular PPC platforms in the market.
While your main focus is to learn SEO, you should also know how Google Ads work; this will help you get a better understanding of how Google works. For more check PPC Training course.
In a Google search results page, Google Ads are shown on top and below the organic results. Google Ads and SEO work great together and it's also another opportunity for you to show your expertise and deliver a wide range of digital marketing services to your clients and customers
9. Get your first client:
In order to achieve this step, go to job portals like Fiverr, Upwork and PeoplePerHour and register for a freelancer account.
These portals have thousands of SEO jobs listed on a daily basis. Keep your prices low to secure a couple of clients.
Remember you goal at this stage is not to work as a SEO freelancer, but to gain working experience and get ready for multiple job interviews.
10. Prepare for the SEO interview:
Once you have your SEO skills built up and some working experience, the next step is to prepare for the SEO interview. Tell them about your experience and show them what you're capable of.
Why Choose Us?
In our SEO Training Course, you will be trained on how to optimize your website content, images, on-page, off-page, and other aspects to get your website keywords rank on Search Engines like Google, Bing, and Yahoo. Besides this, you'll learn how to bring unpaid traffic on your website and we'll also train you about Google algorithms. Our SEO trainers have years of experience and they will train you on live SEO projects, share their experiences and best techniques that will help you build your career in SEO Field and be an SEO Expert.
Our SEO Training Course outline will cover On-Page, and Off-Page SEO, besides these you will also learn how to optimize the website on local and international markets. After completion of the "SEO Training Course", you will be awarded an SEO Certificate that will help you to find a relevant SEO Job as a permanent, trainee, trainee, or freelancer. This SEO training will cover both categories; Service-based and E-commerce products-based websites.
What We Will Deliver You in This SEO Training Course?
Module #1 – Detail introduction on SEO and Analysis
Module #2 – Keywords Research and Making Theme
Module #3 – SEO On-Page Optimization
Module #4 – SEO Off-Page Optimization and Outbound Link Management
We offer both online and offline SEO Training. Our "SEO Training Institute" Is Located In Karachi, Pakistan.