Offering Amazon Training in Karachi, Pakistan
This Course include FBA, FBM, Private Label, Wholesale and Drop-ship Models
Amazon Training Helps you to Build Career in Amazon SEO and Amazon PPC
Be A Certified Amazon Expert & Start Selling Products Instantly in International Market
Amazon Training Institute located in Karachi, Pakistan (Join Online or In-Class Training)
Basic Amazon Training Course
 6 Amazon Training Classes In Weekend (Saturday And Sunday)
 Upto 2 Hours Session Per Class
 Basic Amazon Training Fees Rs 25,000 –  (USD $157)
Advance Amazon Training Course (Amazon SEO + PPC)
 8 Amazon Training Classes In Weekend (Saturday And Sunday)
 Upto 2 Hours Session Per Class
 Advance Amazon Training Fees Rs 35,000 / (USD $219)
This Course Include Amazon Organic (SEO) And Paid (PPC) Both Marketing
Amazon Advertisement, Promotion And Paid Campaign
Paid Campaigns Bring Quick Results And Aggressive Marketing
What you will learn in this Amazon Web Store Management Training Course?
DigitalizeTraining.com offers Amazon Web Store Training Course from Karachi, Pakistan. Amazon training course includes Amazon FBA, FBM, SEO, PPC, Product Listing, Selling & ACOS Management. In this Amazon Training, you will learn how to manage Amazon web store and work on Amazon Marketplace. How third-parties / companies become partner with Amazon to list and sell their products, managing orders, customer details and feedbacks.
In this Amazon seller central training we will train you, how to set up Amazon seller account, manage and optimize Amazon store, list products and increase sells through Amazon FBA and FBM program. In this training, we will teach you on both Amazon organic and Paid marketing strategies. Our Amazon Training Program is designed by Certified Ecommerce Experts. After successfully completion of Amazon webstore training course, you will be awarded Amazon Training Certificate and you can pursue your career as Amazon Marketing Expert or start selling your own products on Amazon. We offer both online and offline (in-class) Amazon training course. Enroll Now!
WHAT WE WILL DELIVER YOU IN THIS AMAZON TRAINING
Here below is the course outline of Amazon Webstore Training Program
An Introduction to Amazon and other Marketplaces.
What is product advertising and its benefit.
How to create an account on amazon webstore, seller central and FBA Program.
Documents required for creating an account on Amazon and Pre-documentations.
Amazon products fulfillment program.
How to list products in Amazon seller central FBA and FBM program.
Products listing.
Products management.
Products optimization and conversion tricks.
Keywords rankings in Amazon search results.
Upload Html, images, videos and other elements of pages.
Multiple ways for writing product title and product description.
How to list single product and Multi-variant Products.
Amazon web store conversion tracking, bidding, and reporting section.
Best practices for reaching millions of customers.
Web store and order management.
Amazon Health, reviews, feedback and ratings.
Set up your local and International account on Amazon.
Learn all possible opportunities to generate higher sells and returns on Investment (ROI) on Amazon.
Traffic and Sells reporting and tracking section.
Amazon Training Courses, Certification & Diploma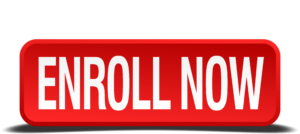 AMAZON COURSE OUTLINE:
1- INTRODUCTION TO AMAZON:
– Why Amazon?
– Amazon Business Trends
– Amazon Business Potential
– The decision of the marketplace
– Information needed to create an account (Individual/Professional)
– Account Setup
2- PRODUCT HUNTING:
– Find branded listing with good Best Sellers Rank
– Implement different tools
3- DEAD LISTINGS SEARCH:
– How to search dead listings
– Learning different tools like Keepa, Helium10, JS
4- INTRODUCTION TO AMAZON RANKINGS AND RATINGS:
– Importance of rankings in FBA Web Store.
– Importance of ratings in FBA Web Store.
5- WEBSITE AND SOCIAL MEDIA INFLUENCE:
– How to create a Facebook page
– How to create an Instagram and LinkedIn Page
– How to create Facebook ads
 6- SUPPLIERS DISTRIBUTORS HUNTING:
– How to hunt
– Where to find supplier data
– How to create accounts
– How to apply for authority letters and invoices
– How to get a credit account
7- BRAND APPROVAL:
– How to get your brand approved on Amazon
– How to handle Amazon Customer Support
8- CATEGORY APPROVAL:
– How to get your category approved on Amazon
– How to upload invoices
9- CREATE AND ATTACH WITH THE BRANDED LISTING:
– Me Too with the listing
10- SHIPMENT CREATION:
– Create Labels
11- ORDERS AND INVENTORY MANAGEMENT:
– Inventory Planning
– Order Management
12- COST (PROFIT CALCULATION):
– FBA Calculator
– Negotiation with supplier
– Automated Pricing
13- PPC CAMPAIGNS:
– How to create PPC Campaigns
– How to manage PPC Campaigns
– How to optimize PPC Campaigns
– How to select PPC Campaign's budget
– How to do keyword's planning
14- ACCOUNT HANDLING:
– Manage Seller Central Account
– How to handle reports
– Where to download reports
– How to handle cases and manage Amazon customer related queries
– How to handle Amazon customer support issues
* Note for Training Fees: There is no refund policy on Training after getting admission / taking first class