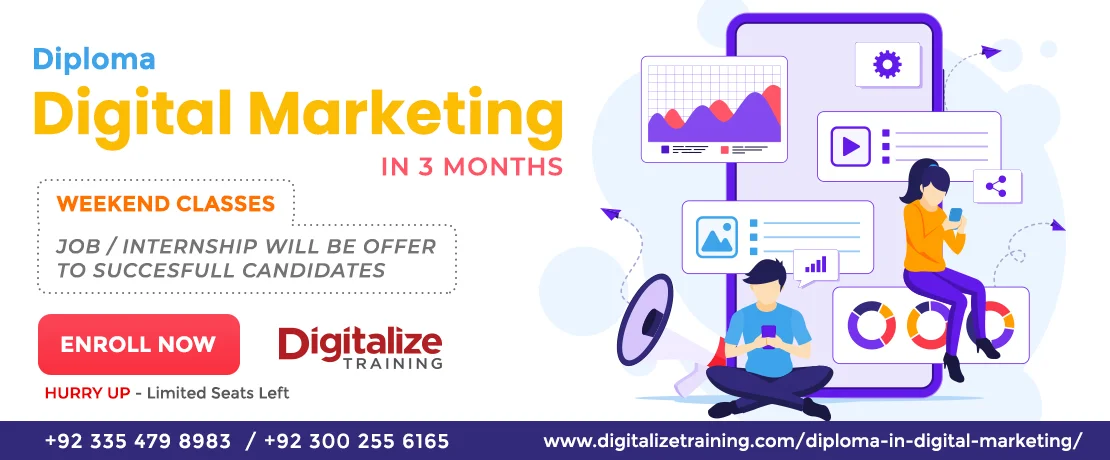 Diploma in Digital Marketing
Are You Interested in Making a Career in Digital Marketing?
Best Institute of Digital Marketing in Pakistan
Boost Your Monthly income & Job Guaranteed
What you will learn in this complete digital marketing course?
Diploma in Digital Marketing program, In this web marketing diploma course we will teach you all effective ways to increase your online sales, profile, traffic and brand awareness. Our Digital Marketing diploma training program is designed by Digital Marketing Experts for those who are business owners or who want to build their career in the digital marketing field as a "Digital Marketer". This digital marketing course is a combination of theory and practical case studies.
In this Diploma program Certified Digital Marketers share their personal experiences and best practices with you that will help you to build strategies, effective and creative ways to grow website ranking, brand awareness and much more.
After completion of the Diploma in Digital Marketing, you will be awarded a Digital Marketing certificate that will help you in your career & job hunting process and give you a path to get success towards the managerial position. Our Digital Marketing Institute is located in Karachi, Pakistan
What We Will Deliver You In These Digital Marketing Diploma Course?
Here below is the course outline that covers all aspects of the internet/web marketing course.
3 Months Diploma in Digital Marketing (Module 1-7)
Module 1: Introduction Of Digital Marketing
What is digital marketing?
Different factors of digital marketing
Process of Digital Marketing
Basic of Digital marketing
The impact and role of digital marketing
Module 2: Pre-Optimization Of Any Website
Types of websites
Domain names
Domain extensions
Domain age and its impact
What are HTTP and HTTPS
Factor the affect website optimization
Module 3: Search Engine Optimization Training
What is SEO
How SEO works
Keyword Research and Opportunities
On Page SEO Optimization
Off Page SEO Optimization
Website SEO Audit and Tools
Module 4: Google Analytics Training
Introduction to Google Analytics
How Google Analytics works
Understanding Google analytics account structure
How to setup Google Analytics
How to use Google Analytics
How to generate and analyses reports
Module 5: Google Webmaster Training
Introduction to Google Webmaster
How Google Analytics Webmaster
Understanding Google Webmaster account structure
How to setup Google Webmaster
How to use Google Webmaster
Module 6: Google Adwords/Ads PPC Training
Introduction to Google Ads
Ways to create Google Ad Words / Ads account
What is Campaign and how to create it
Introduction to ad groups
How to setup goals
Keyword research
Optimization of Search terms and negative keywords
Display Ad creation and optimization
Campaign management
Campaign optimization
Module 7: Social Media Marketing Training
Introduction to Social Media Websites
Role of social media websites
Social media post creation
Social media post optimization
Twitter Marketing
Facebook marketing – organic and paid
LinkedIn marketing – organic and paid
Ways to do crowd sourcing
3 Months Diploma in Digital Marketing Course Classes and Time Duration:
 Duration: 3 Months
 24 Classes In Weekend (Saturday And Sunday)
 Upto 2 Hours Session Per Class
 Digital Marketing Diploma Rs 65,000
6 months Diploma in Digital Marketing

This Digital Marketing course includes module 1-10
Module 8: Email Marketing Training
Introduction to Email Marketing
Way to compose Attractive email
How to create the Mailing List
Email Marketing Strategy
Module 9: Affiliate Marketing Training
What is Affiliate Marketing
Importance of Affiliate marketing
How to make money via Affiliate marketing
Ways to do affiliate marketing
Secrets in Affiliate marketing
Module 10: Content Writing & Blogging Training
What Is Content?
Difference between content writing and SEO content marketing
SEO Content Writing tips and trick
How to write optimize content
Tips and tricks for Content marketing
6 Months Diploma in Digital Marketing Course Classes and Time Duration:
 Duration: 6 Months
 48 Classes In Weekend (Saturday And Sunday)
 Upto 2 Hours Session Per Class
 Digital Marketing Diploma Rs 100,000
Diploma in Digital Marketing Training Courses, Certification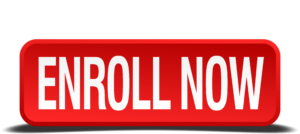 * Note for Training Fees: There is no refund policy on Training after getting admission / taking first class