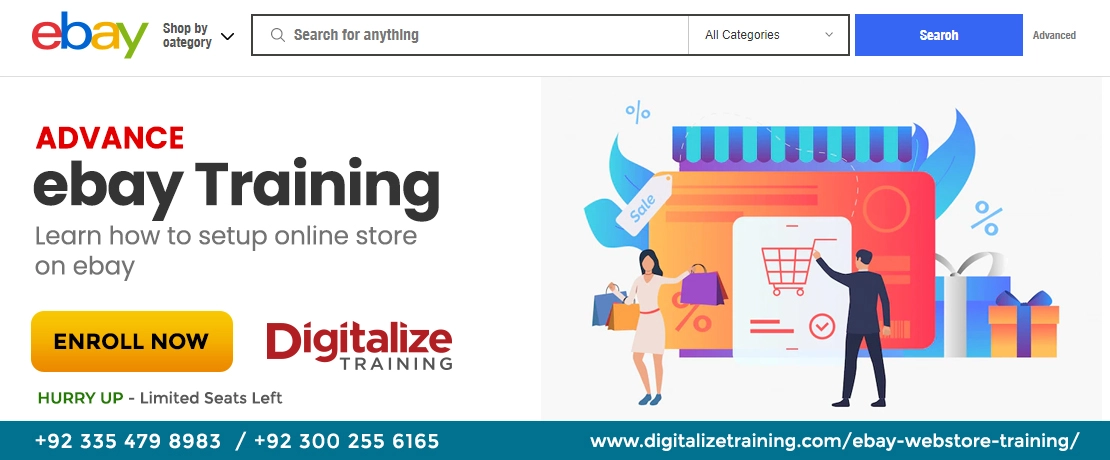 Offering eBay Training Course in Karachi, Pakistan
This Course include Upload, Manage, List Products on EBay Webstore
eBay Training Helps you Build Career in eBay Webstore
Be A Certified eBay Expert & Start Selling Products Instantly in International Market
eBay Training Institute located in Karachi, Pakistan (Join Online or In-Class Training)
Advance EBay Training Course
 6 EBay Classes In Weekend (Saturday And Sunday)
 Upto 2 Hours Session Per Class
 Advance EBay Training Fees Rs 30,000
What you Will Learn in This EBay Web Store Training Program?
In this EBay training course, we will train you on how to list and sell products on EBay Through organic (SEO) and paid marketing (PPC). You will also learn how to setup EBay Account from Pakistan, how to load and manage inventories, how to optimize web stores and increase sells. Our professional eBay marketing experts will share their strategies and best practices to grow your business and sells. Either you want to sell your products on EBay or build your career as EBay Marketing expert this training course is for both scenarios. After Successfully completion of this EBay Training Program, you will be awarded EBay Certificate. We offer both online and offline (in-class) Ebay Training course. Enroll Now!.
What We Will Deliver You in This EBay Web Store Management Training Classes?
Here below is the course outline for EBay Training Course
Introduction to EBay marketplaces
Advertising on EBay and its benefit.
Sign-up process of EBay store, EBay admin and turbo-lister
Creation of sellers/business account on EBay
Detail about EBay products Management program
List and active multiple products in EBay seller account
How to upload product manually
Products listing and management
Products optimization and conversion tricks
Categories and store management
Ways to upload Html, Images, video and other elements of pages
How to write or optimize title and description for product
Listing of single product and multi-variant products
Conversion tracking, bidding, and reporting
EBay best practices for increase sells
Store and order Management
Review and Rating management
Create local and international account
Learn multiple ways to increase sells and ROI (returns on Investment)
Reporting and tracking section
Advance EBay Organic and Paid Store Management
EBay paid (PPC) Campaign
Listing frames, flyer promotions and branding
Aggressive marketing and get quick results and on EBay
This course include EBay Organic and Paid both marketing strategies
Ebay Training, Courses & Certification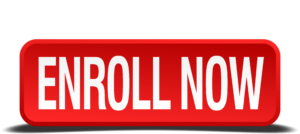 * Note for Ebay Training Fees: There is no refund policy on Training after getting admission / taking first class