Set and Create Goals In Google Analytics
Setting a Goal in Google Analytics is the most important and powerful function.
Goals are the set of actions that you want visitors to complete them on your website. For Example: if you are offering SEO Training, then one of the Goals would be for the visitors is – to click on the "Register" button, to indicate to you that a new student wants to Join training.
Once you set the Goal, Then Google Analytics will automatically track the key actions on your website and attribute those conversions back to the appropriate marketing channel. That way you'll be able to run reports to see which marketing channels are driving the most leads and sales for your business!
Below are the few types of Goal in Google Analytics that you can set up:
• Destination: A Destination Goal is complete when a specific page in your site loads. Normally this type of goal sets for keeping track of various "thank you" or "confirmation pages" that load when users purchase products, services, register for email updates or request more information.
• Duration: These goals set for keeping the record of users that how often they stay on your websites for specific lengths of time. A Duration Goal can be set for specific pages of your site or the whole website.
• Page/Screens per session: This Goal is set to see whether the user who landed at your site are clicking around to view more products/ services or to get more information. Example: 3 page loads per session.
• Event: An Event Goal is Completed when the user performed certain actions on your site. Example: To set up the goal for your website you need to click on Conversation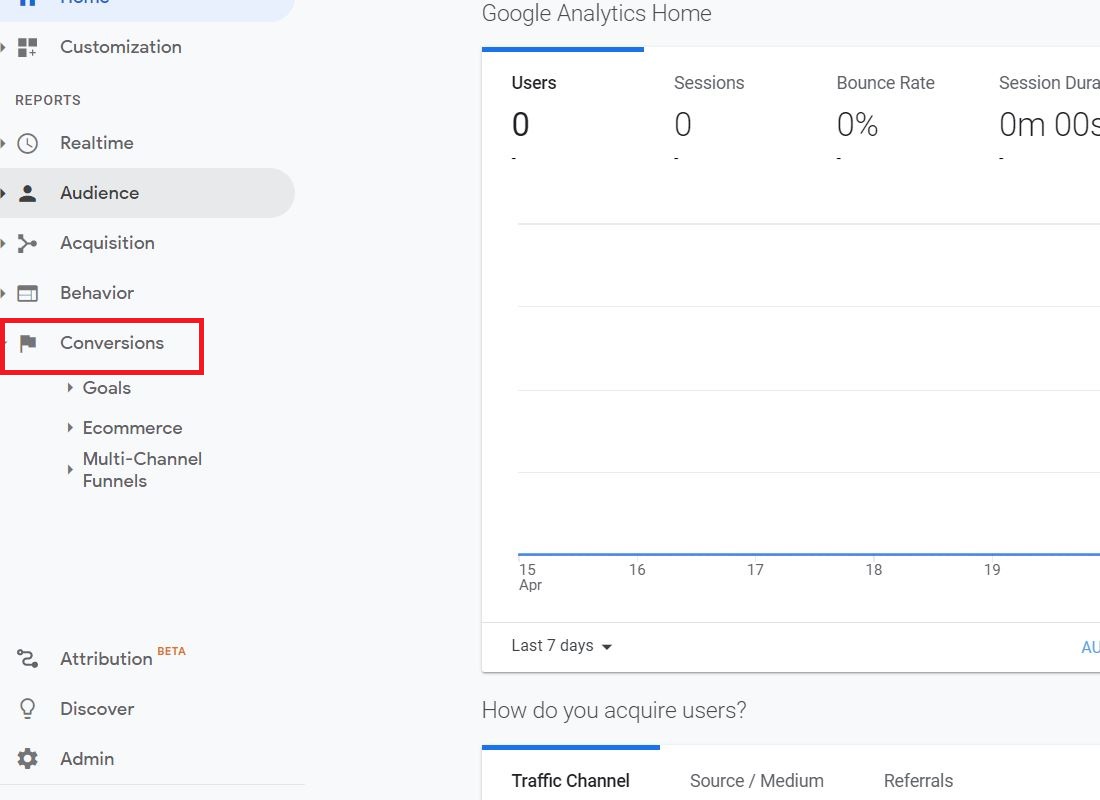 Then Click on Goals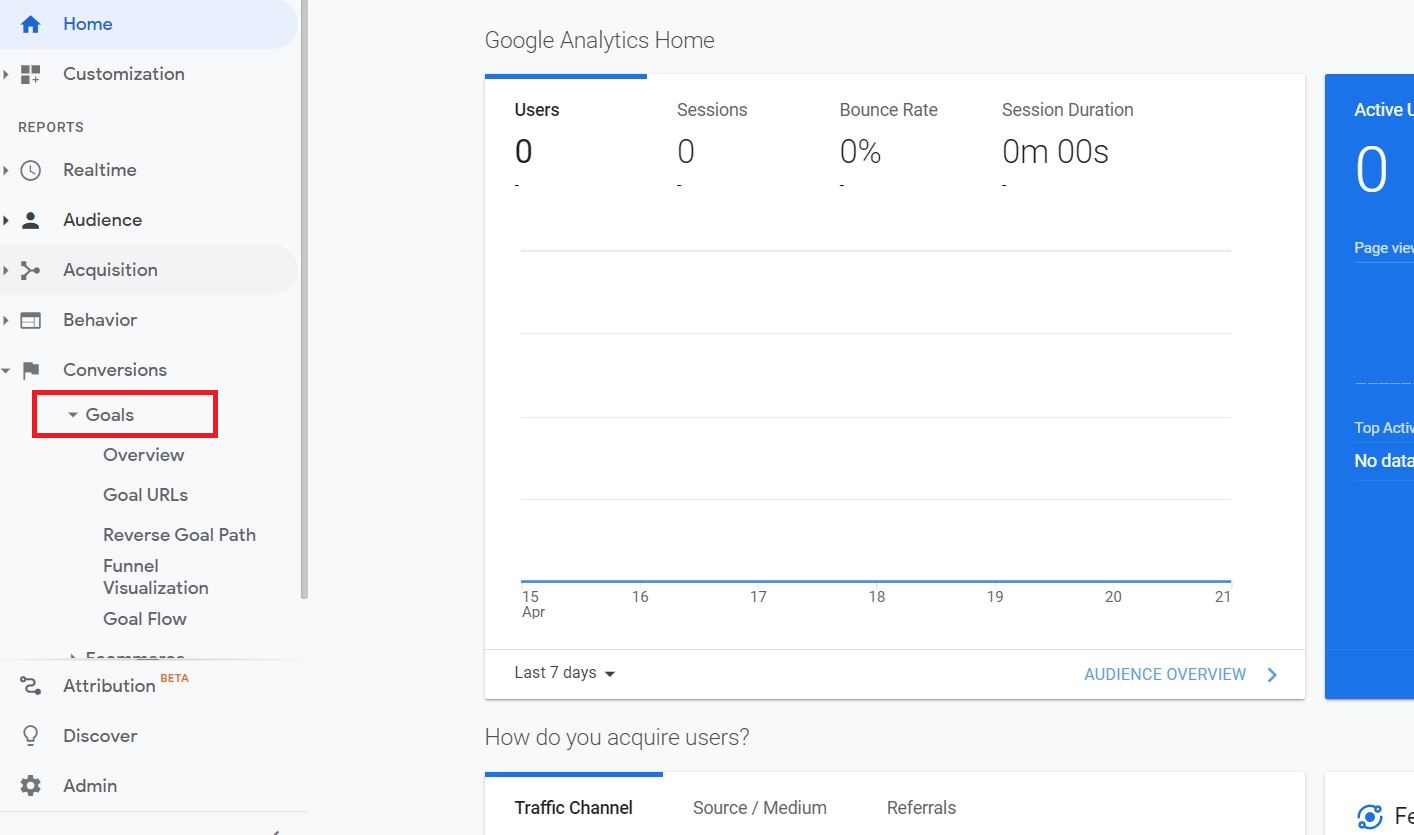 Then Click on Overview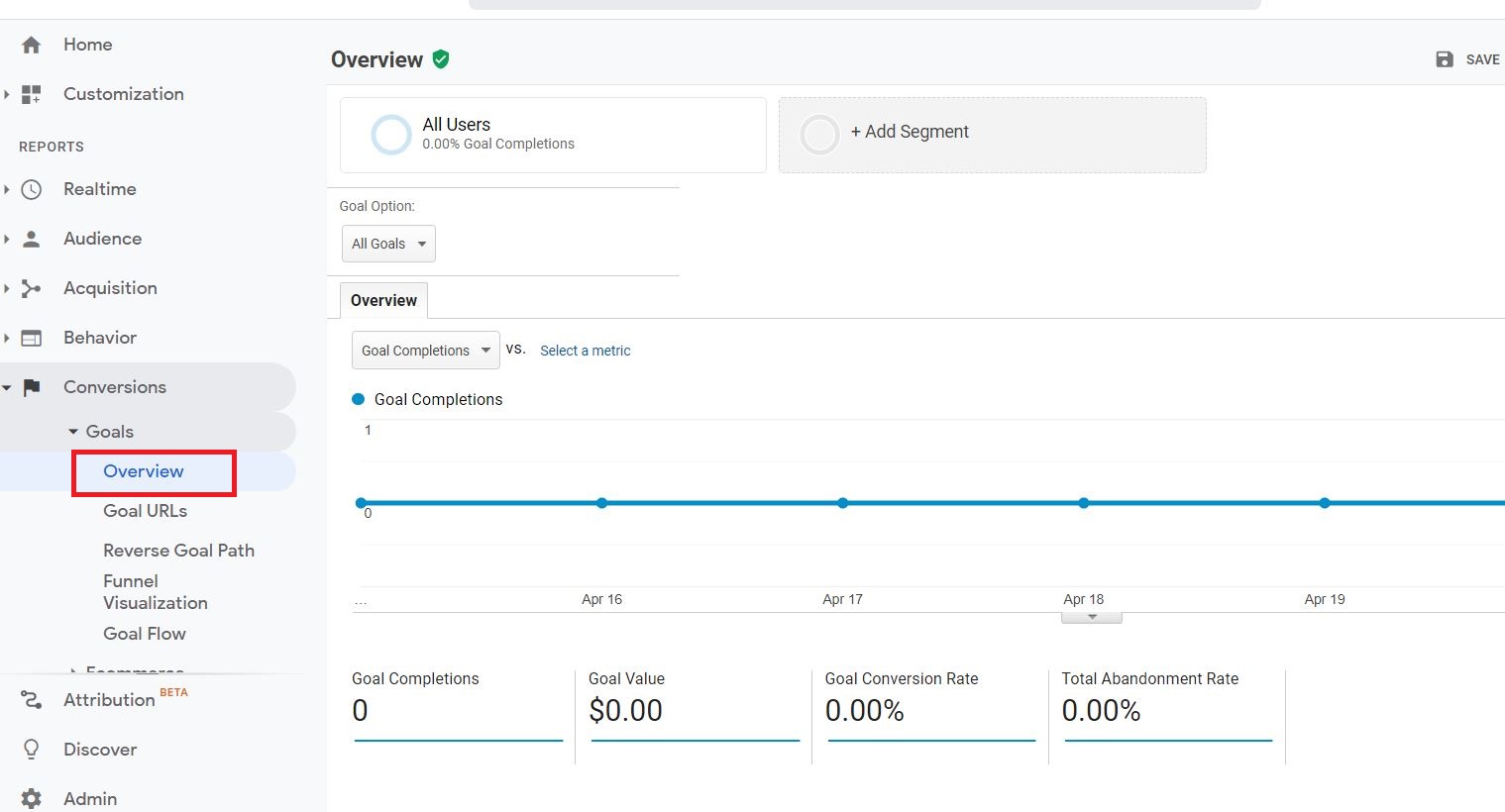 Here you can set a new Goal
setup new goal image
If you already set goals for your website, then you'll need to go to Admin function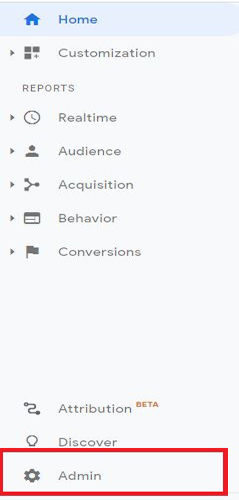 Click on Goals under the "View" column.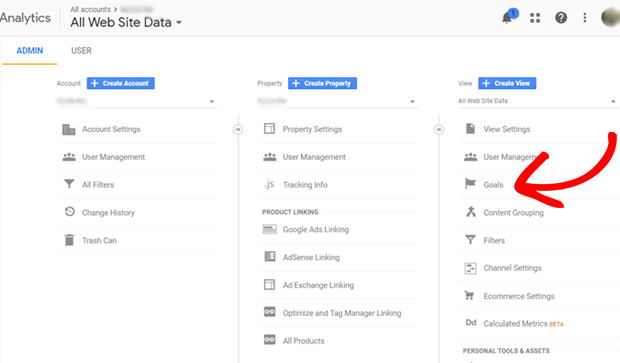 From that page, you'll be able to click on the red "+ New Goal" button to get to the screen shown below.
Remember, setting up Goals is important. From this, you can track the performance of all of your marketing channels. Do not skip this step!
Learn how to set up Goal and its importance by Joining Google Analytics Training Program