Google Analytics Mobile Audience Traffic Report
Is your website is Responsive & Mobile friendly?
Developing a website was a much easier task until the tablets and smartphones introduced. Now many people use their smartphones and tablets to browsing & searching so the website needs to b responsive and mobile-friendly which helps everyone to view it properly.
Websites that are not responsive yet will likely see not a good response from visitors using a mobile browser. The Website Traffic by Device Report can show whether your site needs additional work.
To generate mobile user reports go to Audience > Mobile > Overview and select an appropriate date range.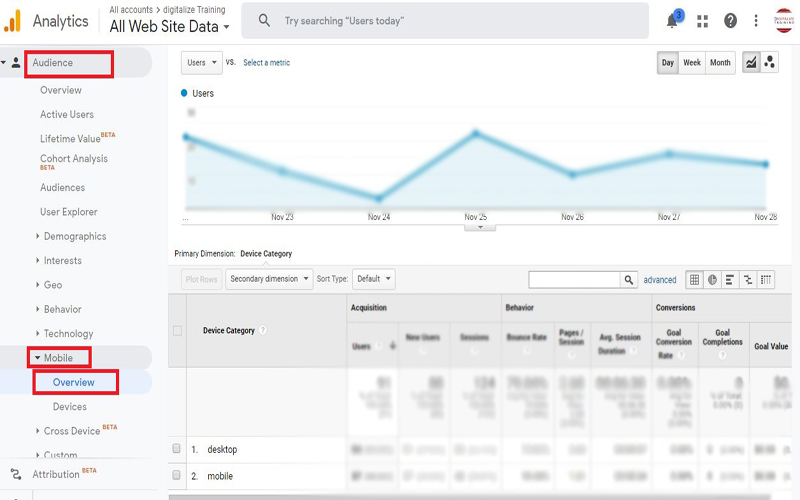 Join Google Analytics Training now and Learn how to generate and check all traffic reports