For using the Google ads platform, you need to use your existing Google Account or need to create a new one. Once you sign in with your Google account all you have to do that go to ads.google.com and sign in there as well with your Google account. Once you are done with this, you will land on the Google Ads Home screen.
Then you have to select one main advertising goal according to your business requirements.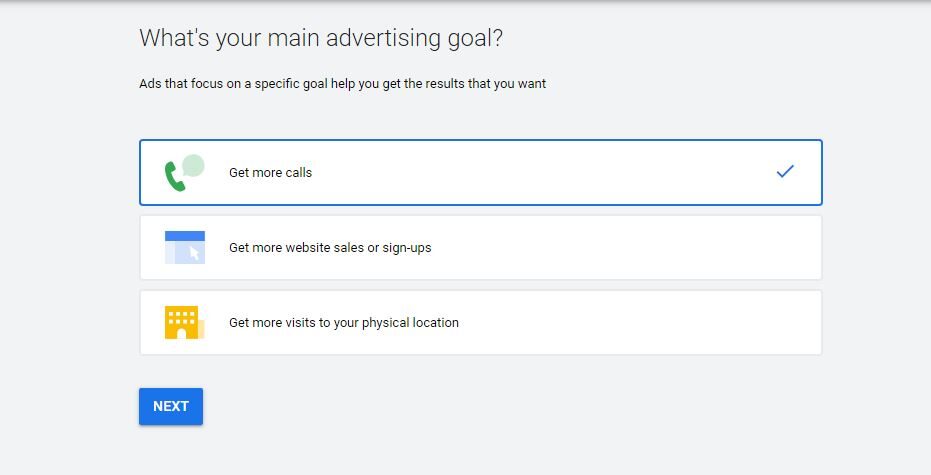 After choosing your main advertising goal click on the Next button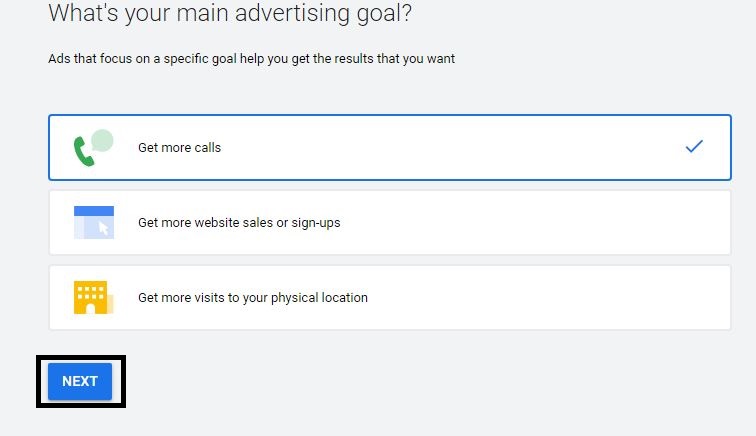 Now a new page is displayed on your screen.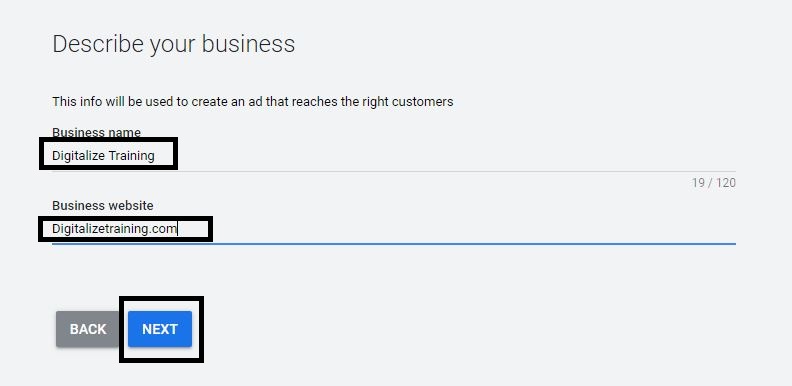 Add the required detail and click on the Next button
Next, you'll need to choose a location, and you've got a few options. We can choose a radius around a specific city or address, or choose multiple locations in a group.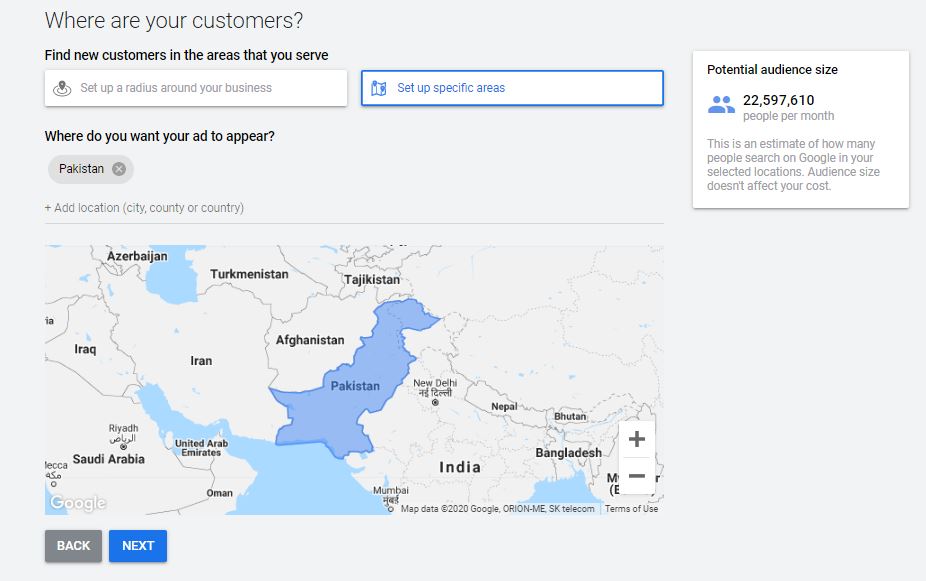 After that, you have to choose a language for advertisement, business category, and product/services.
After filling in all the correct information click on next.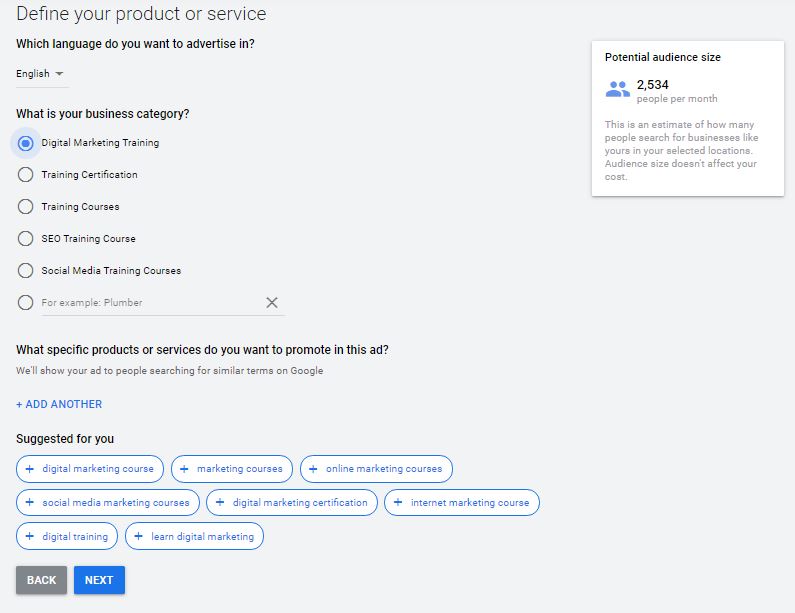 After that, you will need to create an ad/ads that will display the searches on the Search engine result page. Below is the basic information to create your campaign and then click the save and continue button at the bottom of the page when you are done.
• Budget: Enter your daily budget (amount). You're willing to spend each day on this advertisement campaign. Your budget will decide how many clicks you can get each day.
• Networks: Select where you want your ad to be displayed. You have an option to select devices on which you want your ad to appear or use the default setting.
• Keywords: Enter search term keywords that will display your ad to the searcher.
• Bid: Enter the amount you are willing to pay for each click on the ad. You can set a different bit for different keywords as well.
• Billing Setup: Select the country or territory from where your billing address is located from the drop-down. The remaining field will be filled automatically.
• Enter your billing information — your credit or debit card details, etc.
• Click on save and continue when you have done when to add all the information.
Sometimes Google Charged you one-time account activation fees. Account activation fee and payment option payment options differ according to the currency you use and the location of your billing address.
Billing Methods
Google Ads allows two types of payment methods.
1- Automatic payment
2- Manually payment
The automatic payments method allows you to pay after accruing clicks. You will be charged upon reaching your billing threshold or 30 days after your last payment.
If you select the manual payment method, then you have to pay Google in advance so that the charges will deduct from the amount you paid. Whenever your balance will be exhausted all your ads will disable until you make another payment.
Join Google Ads Training and learn how to create Google Ads Account, create and optimize the campaign, and much more on live projects.