So now you have a clear vision about Google Ads, Either is beneficial for you or not. Here below is the guide for how to sign up on Google Ads Account.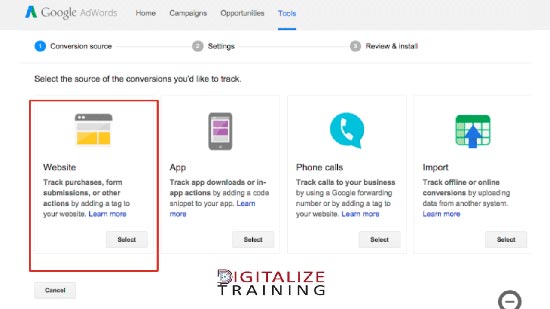 Firstly, we need two things.
1. A user-friendly website,
2. A Commitment to the Long-Term
1. A user-friendly website:
Yes, it's right. The first step to began with Google ads marketing is nothing to do with the Google Ads platform itself, you have to create a user-friendly website and work on the quality of your website.
With the help of Google Ads Paid marketing, you are driving more quality traffic on your site, but once the user clicks on the ad, now it's your site job to convert them, In order for this to happen, you must have compelling landing pages that will convince users to take action.
If your website or web pages are messy, not looks attractive, lack of relevant information or confused the user to take any action (eg, no clear conversion path), so the cost you're paying for each click on Google Ads will not generate a return.

2. A Commitment to the Long-Term:
When you are setting up Google Ads account for the first time, it is necessary to have patience. It takes time to select the right structure, keywords, and messaging. If you start your paid campaign with a poor quality score, then as a result it's may affect your ad position and increases CPC (cost per click).
Don't worry, once you build a good brand reputation in the eyes of Google, The ad positive will increase and CPC will decrease automatically. But it may take four to six weeks to get a good quality score.
To learn Google Ads in Detail, Join Google Ads Training.