Amazon is the world's largest and most famous eCommerce / online retailer. There are 2.8+ million sellers offering around 145 million different products on the Amazon marketplace. which means there's lots of money to be had. Lots of people are getting rich from Amazon's e-commerce business. With no signs that Amazon business will slow down in the near future? There are many ways to make money with Amazon; you don't even need a product line.
If you want your share of the Amazon business, check out these top ways to make money from the Amazon marketplace.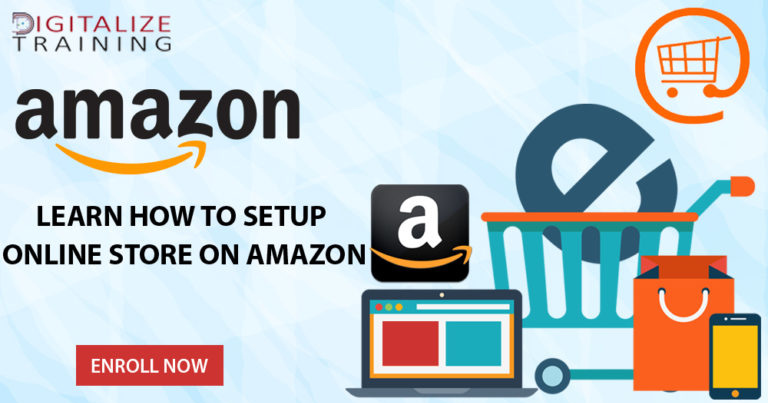 ---
Sell Products With Amazon FBA
FBA stands for "fulfillment by Amazon." In a nutshell, here's how it works for customers:
First Become an Amazon seller.
Buy wholesale products (from Alibaba or another similar platform).
And Ship your inventory to an Amazon fulfillment center.
Once you join Amazon's FBA network, Amazon will ship the products to customers for you. You could always ship the products yourself to avoid extra Amazon fees, but FBA is the best way to startups sells a product on the Amazon marketplace at scale.
You make money just if you can sell any products on Amazon for a higher price than you pay in bulk / or wholesale.
Sell Wholesale Products
Instead of targeting consumers, you can sell products in junk/bulk via Amazon Business. This is a B2B marketplace on Amazon. It provides business consumers with special prices and the ease of shopping with Amazon. As a seller in the Amazon Business platform, you'll have unique business features, such as you'll have the facility to accept requests for quotes. Amazon allows you to show quality and variety certifications on your store page as well.
More than 50% of the biggest hospitals all over in the United States and 40%+ of local government bodies in heavily populated cities buy from this B2B marketplace. If you know the way how particular B2B vertical works, you can move some serious product volume this way.
Affiliate Marketing via Amazon Associates
Power your existing website or blog by joining the Amazon Associates program. This is another great way to make money on the Amazon marketplace without selling anything. The program allows you to earn up to 4% to10% in advertising fees from qualified purchases.
Furniture, home, home improvement — 8%
Luxury, beauty, and Amazon coins — 10%
Lawn & garden, pets products, pantry — 8%
Digital music, groceries, physical music, handmade, digital videos — 5%
Outdoors and tools — 6%
Since Amazon is everywhere these days, you end up receiving commissions on all sorts of casual products that people buy during the cookie window after clicking your link. If you can run high-traffic sites and get lots of clicks to your affiliate links, the earnings can increase quite fast.
Sell Professional Services
A large number of people don't realize it, but Amazon is way more than just a marketplace for tangible products. You can also sell professional services by Amazon Services. There are no upfront costs or any type of monthly fee to join this program. You'll have to pay only your revenue share for completed jobs based on the service type you are offering.
Some example of Amazon services:
Education
Events
Business
Health and beauty
Pets
Vehicles
Home maintenance
Consumer electronics
Lawn care and landscaping
Apparel and jewelry
Both registered and freelancers businesses can apply for Amazon Services. So if you have got a skill that cascades into one of these categories, you must join the network.
Become an Influencer
Amazon Influencers is another affiliate program. But it's really different than the Amazon Affiliate program we talked about earlier. The influencer program is designed to promote products via Facebook, YouTube, Instagram, and Twitter. It's a great opportunity to control your existing social following.
If you become an approved influencer of Amazon, will give you a unique URL to your personal Amazon page. The page will show products that you want to recommend to your followers. You'll earn a flexible commission for qualifying purchases.