Off-page SEO is a technique used to improve the ranking of the website on the search engine results page (SERPs). Many people related off-page SEO with link building but it is not only that.
Off-Page SEO
As you know on-page SEO activities are the activities that you can perform on your website but off-page SEO is completely different. Here you have to perform activities on other websites. Following are the main factors of off-page SEO
Link Building
Social Media Marketing
Brand Mentions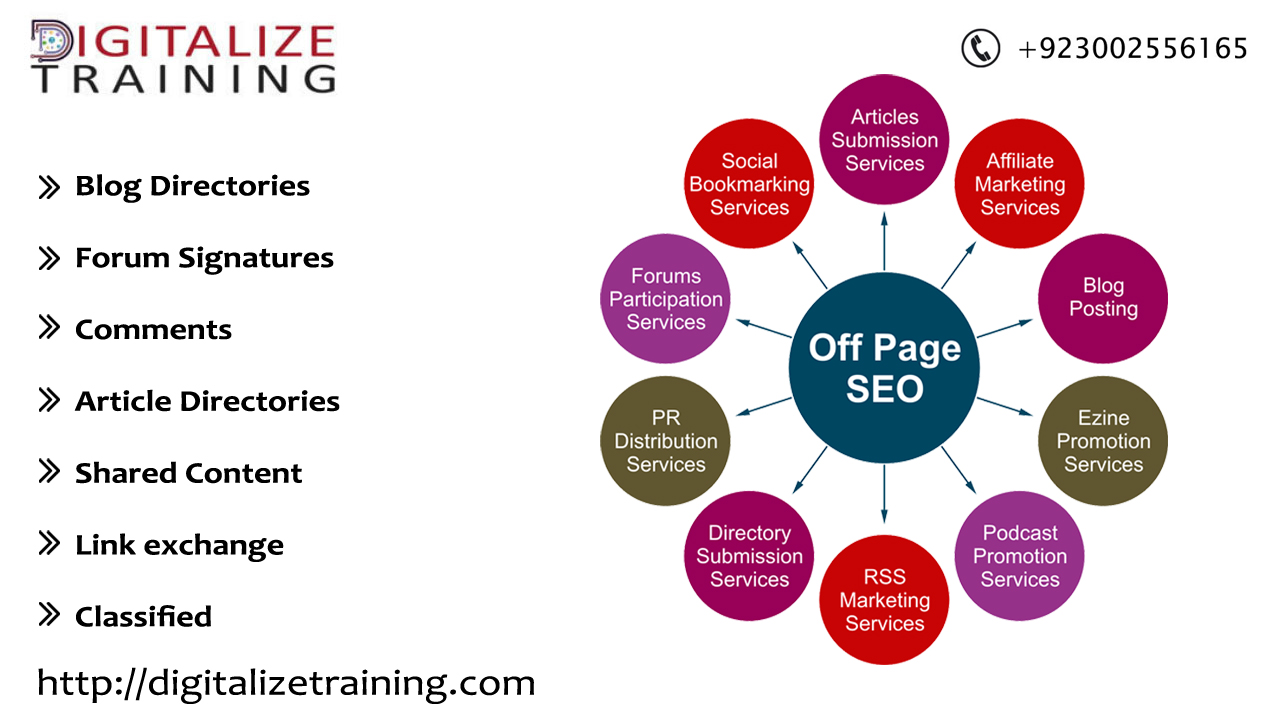 Importance Off-Page SEO?
Search engines always try to give the best result to the searchers and to achieve a higher ranking on SERP off-page SEO plays an important role.
Off-page SEO practices indicate search engines that how the other website and users recognize the particular website
A website with a more quality backlink has more chances to achieve a higher ranking on search engines. To learn more about Off-Page SEO join our SEO Training and be an On and Off-page expert.
Benefits of 'Off-site SEO' to website owners?
An outstanding off-site SEO approach or strategy will give the following benefits to website owners:
Get Higher Rankings: The website achieves a higher rank in the SERPs and drives more traffic.
PageRank: – page rank is a way to indicate the importance of a website. Page rank is between 0 to 10 for a website.
Establish Trustworthiness: Recently Google has introduced the concept of E-A-T (Expertise, Authority, and Trustworthiness).
Link Building
Link building is one of the most popular and useful off-page SEO techniques. Normally, link building is a process to build links to your website, links are like votes, the more links the more chances to beat your competitors and rank higher.
From the day first, webmasters are trying to build links to their website to achieve higher ranking and they are doing in multiple ways. Some are mention below
Blog Directories
Forum Signatures
Comments
Article Directories
Shared Content
Link exchange schemes
Classified
Blog commenting
and many more
To learn off-page SEO enroll now in SEO Training