The Amazon buy box is a small section on the right side of an Amazon product detail page where customers can add a product to their cart or click on "buy now."
The "Buy Now" button in the Amazon buy box lets shoppers make an immediate purchase from the product specifications page.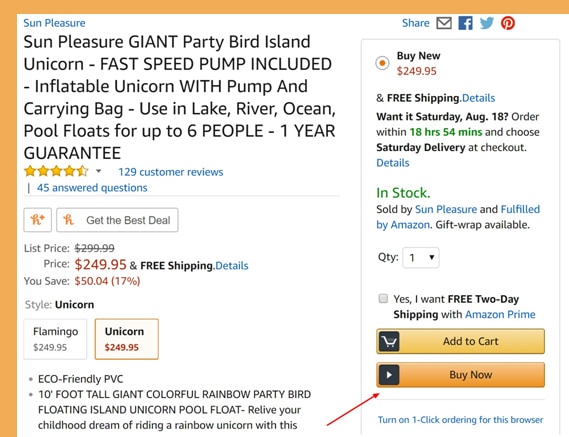 Example of FBA product in the buy box
Buy box algorithm or formula) can control whose products show up in the buy box specify the area, however, you must follow the Amazon rules and guidelines to get your product show up in the buy box area.
Each product on Amazon has its own product specify the page, which can contain the same products from different sellers. This means getting visibility on Amazon's product pages is a major challenge.
Amazon buy box eligibility
To be qualified for the Amazon buy box, you must have an Amazon subscription-based professional seller plan.
How does the Amazon buy box work?
The buy box can make or break your Amazon sales.When a user clicks the "Add to Cart" button, they're buying from one seller. But by box showing a similar product of another merchant too many people will compare and click on the cheapest product.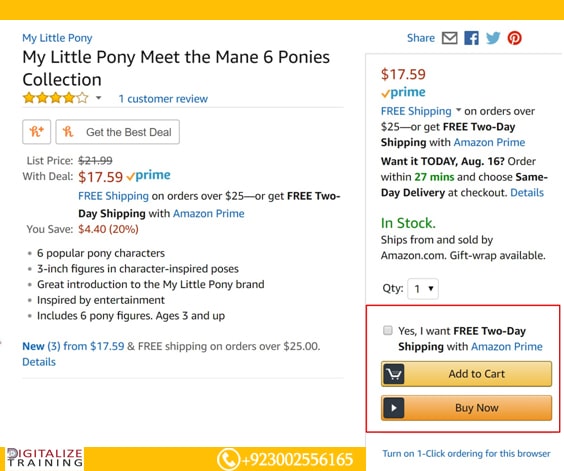 Example of "buy now" button
How does Amazon choose the buy box winner? 
Amazon determines the buy box winner based on price, fulfillment, seller rating, and other factors as well. However, it's not a perfect science. Because the factors that decide buy box eligibility are always not set, the success of the buy box may change over time.