Social Media Marketing is a term that is used a lot these days and a lot of people want to pursue their career as a Social Media Marketing Expert.
WHAT IS SOCIAL MEDIA
Social media is a platform that is used to connect peoples all around the world. The most popular social media websites are Facebook, Twitter, LinkedIn, and Instagram. These social media has millions of active user those use it regularly. It is where they can connect, communicate, and interact with others, share their views, activities, follow their interests, promote their brands, businesses, and many more.
---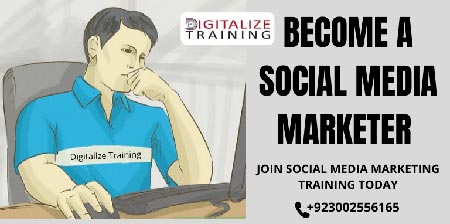 WHAT IS SMM (SOCIAL MEDIA MARKETING)
Social media is an awesome platform for marketers to promote any kind of business. Social media is an easy and effective way to reach millions of people. Social media is playing a crucial role in the Digital marketing industry, there are better career opportunities available for social media experts all around the world.
THINGS YOU MUST KNOW TO BE A SOCIAL MEDIA MARKETER
To be a professional social media marketer you should have the following things in mind.
You do not need to work on all social media websites. Select specific websites where you can achieve your targets.
Whenever you are doing social media marketing. Keep it in mind that your task is not just to promote your products/services. On social media, you have to engage and interact with people to build a connection with them. Because when you are around people but don't have any connection with them they will not pay attention to you, it doesn't matter whatever you're saying.
This is the most important thing to keep in your mind that while doing social media marketing you need to know your targeted audience. It is important to know your targeted audience while working on a social media campaign, that you are promoting your products/service in the right way and people are interested in your business or not.
Your social media profiles need to be active, you must have to post an update on a daily basis to maintain the relationship with followers. Try to avoid sharing spam and other posts in which your followers have a lack of interest because there is more probability that they will unfollow you.
The core of social media marketing is to run a campaign when most audience is available. You should know the best time for your campaign to achieve maximum engagement with the audience.
The content you write or share is an interesting and attention seeker that attracts the audience. As social media is a mind refreshing platform so no one likes boring, spammed, or repetitive posts. Try to include graphical representation (images, videos) on your post it normally attracts the audiences.
Develop Relationship With Fellow Marketers:
Normally people try to run their campaign on their own without anyone's support, remember the larger the group, the more successful the campaign is. So it is important to have a group that will share your content and will share their content. It is a good practice.
Keep Learning and Trying:
Social media is not a platform where you can achieve instant followers, you have to wait. It will take time to be popular and gather an audience around you. Try to have some patience and keep trying. You will achieve your targets but it will take some time.
Build Your Career With Us
If you want to build your career as a social media marketing expert, then join our social media training course and be an Expert Social Media Marketer in a month.